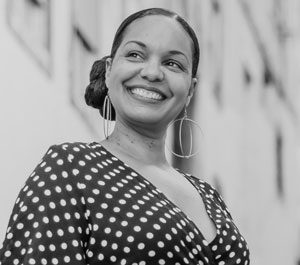 Sara brings to IMP more than twenty years of experience in community development, engagement, youth development, and education. A natural relationship builder, Sara has extensive experience working with a variety of local and national organizations to address health disparities, improve opportunities in education and housing and engage community leaders to create social impact.
Prior to joining IMP, Sara's work as Director of Neighborhood Revitalization for Habitat for Humanity engaged long-time residents in vulnerable neighborhoods to address social and economic inequities in neighborhoods hit hardest by gentrification.
Sara's work in media engagement spans nearly a decade, with work at the Independent Television Service (ITVS) managing Community Cinema, the largest engagement program in public television. As a Program Manager and Director, Sara developed innovative curriculum and programming to empower youth, young adults and mothers through workforce development programs with GirlSource, Juma Ventures and the Bay Area Video Coalition (BAVC).
Sara holds a BA from Santa Clara University in Sociology with an emphasis in Ethnic Studies. Sara is a native of the San Francisco Bay Area and an avid traveler.