IMP is thrilled to introduce innovative engagement resources developed for the new PBS series BENJAMIN FRANKLIN by Ken Burns that help to bring Franklin's many legacies to life.
Two new in-depth PDF resources—The Storytelling Activity Guide and the STEM Activity Toolkit—were developed for easy use by families, communities, educators, students, colleagues, congregations, and in other group settings. They offer a range of fun and accessible activities, questions and conversation prompts, and additional online resources to engage with Franklin's life and legacy as revealed by the new Ken Burns series on PBS.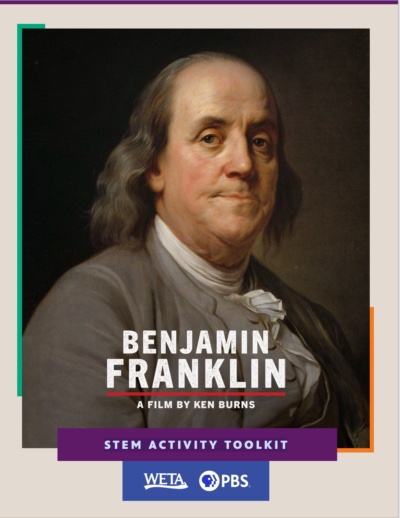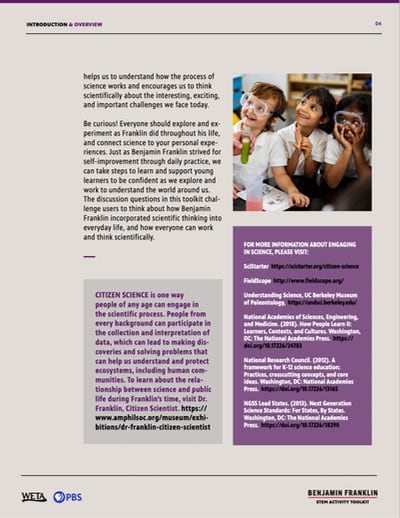 The STEM Activity Toolkit was created to support all viewers of BENJAMIN FRANKLIN, including young people, parents, caregivers, educators, and community organizations to engage in discussion and activities about the Science Technology Engineering and Math (STEM) concepts explored in the film series. The toolkit offers hands-on activities using everyday household items alongside questions and resources for further learning. Exploring the life and work of Benjamin Franklin helps us to understand the process and history of science, and to reflect on the ways we learn and use scientific knowledge in our daily lives. Franklin himself studied observable parts of everyday life, including weather patterns and—of course—electricity!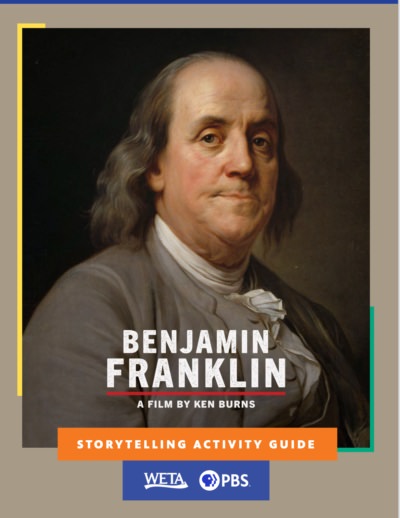 The Storytelling Activity Guide supports conversation and critical dialogues in group settings after viewing the documentary series. The guide offers five multi-step and customizable activities, each one fun and accessible for groups of all kinds, including options for writing, visual arts, and more. The guide is designed to lead viewers in storytelling-based reflective exercises that consider Benjamin Franklin's lasting impact and complicated legacy through a variety of different lenses.
Learn about the IMP engagement campaign for CUSP on SHOWTIME >
Explore resources and materials we have created for other projects and programs >