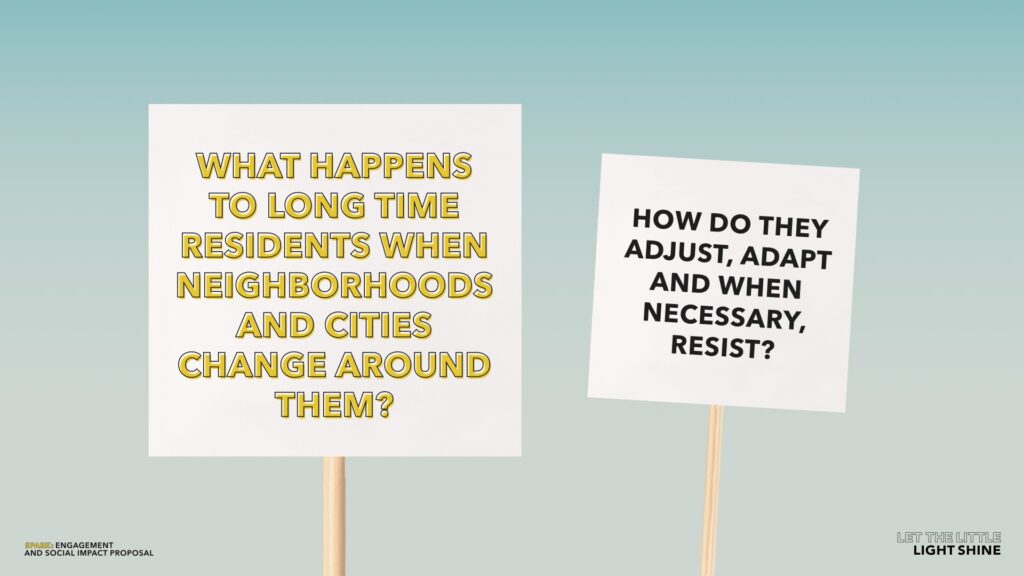 In recent years, demographics in urban settings have shifted significantly. As more affluent–and mostly white–professionals leave suburbs and flock to dynamic cities in search of walkable, bikeable urban landscapes with international food, social, and cultural activities, they are drawn to communities that have been labeled as "trendy" and "hip," ignoring the long-time presence of residents who have given these areas their "flavor." Neighborhoods in Oakland, Chicago, Detroit and Brooklyn for instance, are now barely recognizable to those who are on the verge or have been pushed out of their beloved homes.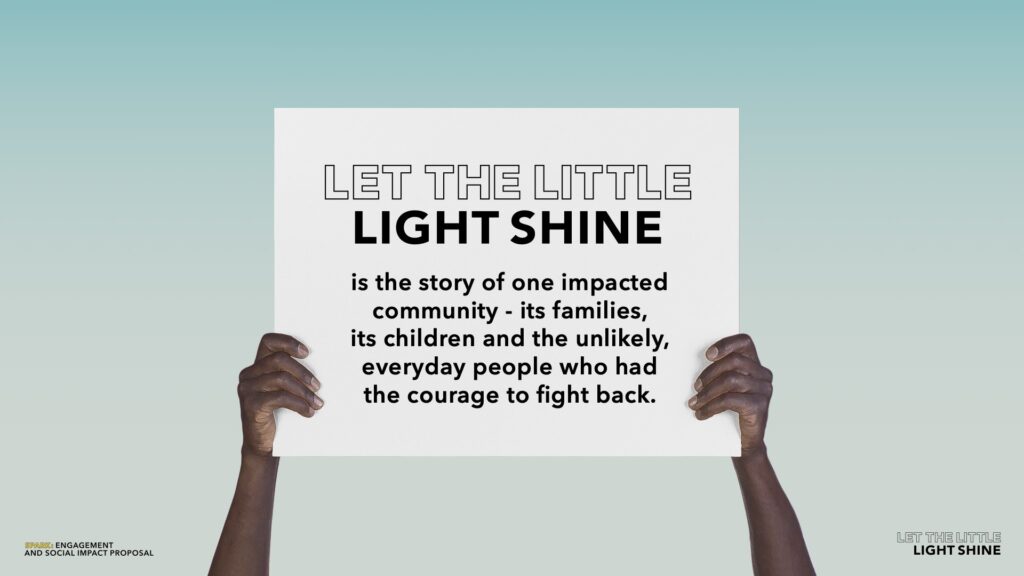 Gentrification is used to describe the housing and economic consequences affecting many urban spaces across the United States. Education can be greatly influenced as well. LET THE LITTLE LIGHT SHINE provides unique opportunity to unpack the ideas and motives fueling gentrification by examining the issue through the lens of education, focusing on a Chicago proposal to close The National Teachers Academy (NTA), a high achieving elementary school that is a beacon for Black children, and transform the institution into a new high school for the neighborhood's wealthier residents in the South Loop community, the Windy City's fastest growing neighborhood. Gentrification in its many forms does not happen overnight; it's a long process starting with demographic changes in the neighborhood that leads to a complete erasure of communities, culture, schools and much more.
With a forthcoming national television premiere on PBS' POV series, IMP will be delivering engagement resources and lesson plans in time for the December premiere, and will be engaging with partners, stakeholders and communities to provide opportunities for inspiration and action.