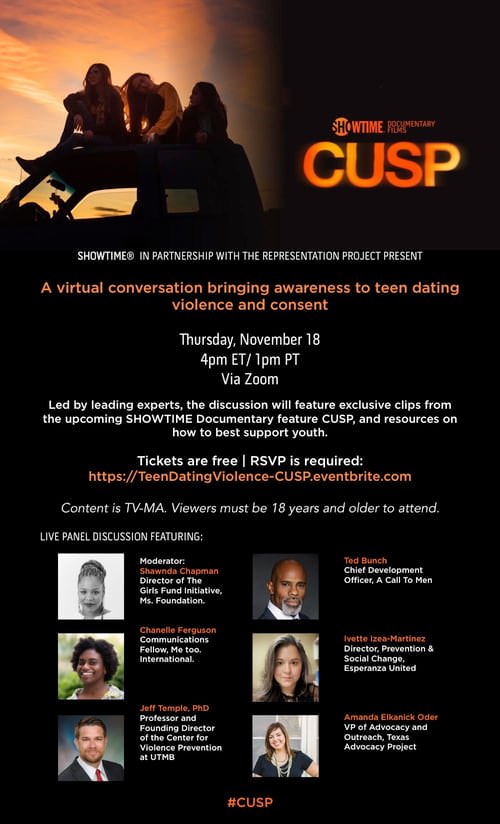 The CUSP Engagement Campaign was designed to bring new energy and dialog to persistent issues of intimate partner violence, especially among youth in the United States. Both the film and educational resources serve as a powerful complement to the raw storytelling aspects of CUSP.
Key CUSP Partners and Advisors Included:
Texas Advocacy Project
Centers for Disease Control
Geena Davis Institute for Gender in Media
RAINN
Girl Rising
Girls Scouts
Futures Without Violence
and more…
A Marquee screening event in New York was complemented by an online convening with leading experts from our partner organizations in dialogue around teen dating violence and adolescence, using scenes from CUSP to frame the discussion.
The groundbreaking CUSP Engagement Guide provides audiences, families, and individuals currently facing personal challenges with information, tips and resources, and opportunities for meaningful discussion around these critical societal issues.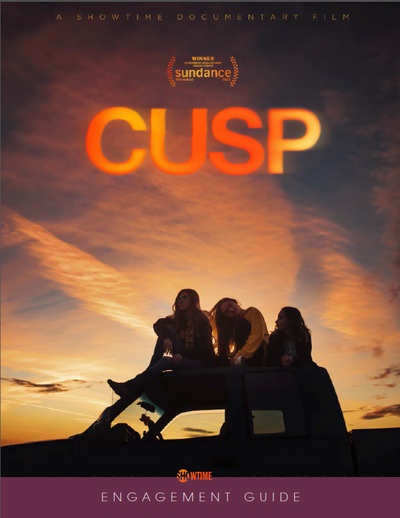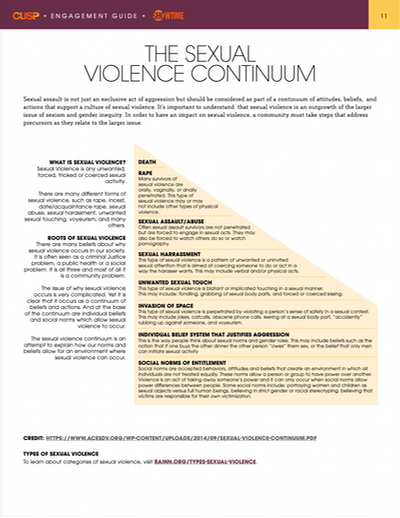 Learn how we engaged viewers for the PBS series BENJAMIN FRANKLIN by Ken Burns >
Explore resources and materials we have created for other projects and programs >